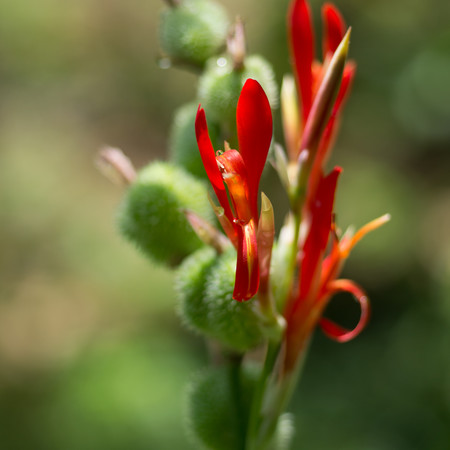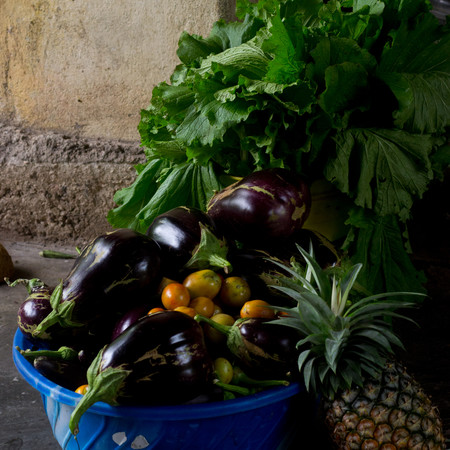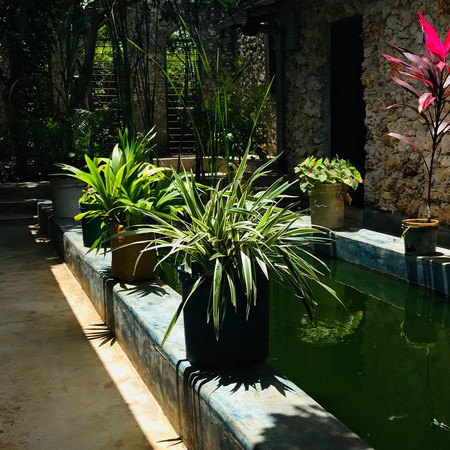 Course information
From 07/11/2022 8:00 AM To 07/23/2022 4:00 PM
Where: Practical Permaculture Institute Zanzibar, Tanzania
How Much: $800.00


Registration link : https://forms.gle/7hiPL4sVcG1aJVio6
Welcome to PPIZ 2022 English Permaculture Design Course.
This PDC is a 72-hour certified course that covers all aspects of Permaculture. It will include topics such as food production, resource management, project management, soil, agroforestry, animal systems, appropriate technology, people systems and how to create a holistic context for your designs.
We start the course by covering the basics – developing our permaculture thinking, exploring the core principles and ethics, and learning to observe more deeply. After developing this firm foundation more techniques and strategies will be shared through practical hands-on learning sessions and observing and studying existing systems at PPIZ and Msonge Farm.
The course will include a design project at the end and the handover of the PDC certificate upon completion and presentation of the final design.
Ethics and principles of permaculture
Reading the landscape
Site planning and analysis
Land assessment for optimal use
Observation of patterns & cycles of nature
Zones and sectors
Design methodologies
Water in the landscape
The water cycle
Water storage and management
Waste water treatment and use
Erosion control
Water in the home
Building healthy soil
Basics of soil structure and microbiology
Strategies for improving your soil
Green manures and intercrops
Mulching and compost
Erosion control
Trees
Agroforest
Design of windbreaks
Timber and other yields
Wildlife corridors and habitat creation
Succession of ecosystems
Tree interactions
Food forest design and maintenance
Climate Crisis & Appropriate Response
Community dynamics & organisation
Urban challenges and urban permaculture.
The course would benefit farmers, gardeners, urban designers, NGOs, architects, ecological, engineers and humanitarian workers.
Finally, the PDC is an experience of community in itself. For fourteen days, we will be living, learning, and working together. Participating in the daily program of activities and helping with the daily chores necessary for the course to run smoothly is an integral part of the process and rhymes with the ethics and principles of permaculture.
The Teachers:
Casparo Brown:
Casparo is the living example of a modern day wild thriver. He has been deeply connected to Permaculture since taking his first PDC in 2000 in South Africa. Ever since, he has been teaching in PDCs in the Mediterranean & East Africa and also facilitated a TOT teacher training in Kenya in 2018.
Casparo has learned from international Permaculturists such as Rod Everett and Milichap (Regreen) in Greece, and has co-facilitated with Alfred Dekker (Eco Dharma) in Spain. He trained with Rosemary Morrow, Permaculture original from the first generation, who has a long standing Africa connection and is currently focusing her work on the context of using Permaculture with refugees. He did his permaculture consultancy training with Warren Bush in 2016.
In 2017 he started consulting for Stanford Hall in Leicester UK and helped to set up a thriving Community Supported Agriculture scheme.
He has had close working relations with REGreen (Greece), Ecodharma (Spain), Laikipia Permaculture Centre (Kenya) and the Practical Permaculture Institute (PPIZ) in Zanzibar, Tanzania. Casparo's vision is to create a Regenerative agriculture farm/training centre to show and share techniques and strategies that are both beneficial for the soil and the small holder farmer.
Alex Kruger:
Alex has been involved with Permaculture since 1993, when she completed her PDC at Fambidzanai Training Centre near Harare, Zimbabwe. She has worked in a huge range of contexts including South Africa, Malawi, Namibia and Spain. She has worked with private clients, collectives, urban and rural contexts and has many happy students after facilitating over 40 PDCS and other short courses.
For her, Permaculture design is a key tool for bringing transformation to, and addressing the pressing needs of environmental and social justice.
She has a good set of regenerative living skills covering seed banking; food production and preserving; participatory facilitation; materials writing; green technology and natural building; project management and mentoring facilitators.
Some of the people she has facilitated with: John Nzira, Robina McCurdy, Kent Cooper, Karen De Vries and Ryan Botha, MzuZele, Imraan Samuels, Sandra Daniels, Starhawk and Alfred Decker..
Organisations she has worked with include: Southern Cape Land Committee; SEED; La Loma Viva in Spain, Nature's Gift Permaculture (now Kusamala), World Futures Council in Namibia; Guerilla House in Cape Town; Camphill Hermanus and the Nsasani Trust in Skukuza; the Department of Agriculture, EDEN District Municipality and Collis/Cowan architects.
What`s included
Fair share price for local Sponsorships
- Accommodation during all course nights (twin rooms, shared bathroom); book any extra nights at a low charge (Private living spaces are available at $20/night
- All meals (breakfast, lunch & dinner, tea & water throughout the day)
- Airport/ferry pick up from and to PPIZ
- All course materials & activities
- Some of the finest and most experienced Permaculture practitioners Africa has to offer
- A healthy mix of grounded theory and hands on practice learning
- Tour & lecture on Permaculture for community development projects by Agnes Bweye of PPIZ (Practical Permaculture Institute Zanzibar)
- Tour & lecture on Urban Permaculture by Franko Göhse & Bernadette Kirsch of PDC (Permaculture Design Company)
- Tour & lecture on marine ecology and conservation at Chumbe Island Coral Park
- Skill share among students
- The opportunity of getting to know great people and building a strong network with Permaculture practitioners from all around the world
- ... an unforgettable experience!
Your host & accommodation: The Practical Permaculture Institute Zanzibar (PPIZ)
This course does not only come with great teachers and important content, it is also hosted at a venue that is the biggest Permaculture education institute in East Africa. PPIZ has opened its doors in January 2016 and has since reached out to over 2,000 students through practical Permaculture workshops, trainings and projects. Our major programs include Strengthening the Organic Sector and Organic Training in Zanzibar, Girls Empowerment through Agro-ecology and Permaculture, and HerStart: Innovate the Future. Most of our programs aims at empowering women and youths. The ripple effects of our work have started to impact the lives of thousands of people throughout Zanzibar and Tanzania.
The PPIZ campus includes a tropical Permaculture demonstration farm and eco accommodation set in a lush Zanzibari forest environment. The farm features elements such as a plant nursery, vegetable & medicinal gardens, composting and compost worms, a food forest, aquaculture, organic poultry and a spice forest. The eco accommodation is made in a traditional building technique of using coral rock stones and features elements such as solar cooking and rocket stoves, grey water filter systems and a Permaculture library.